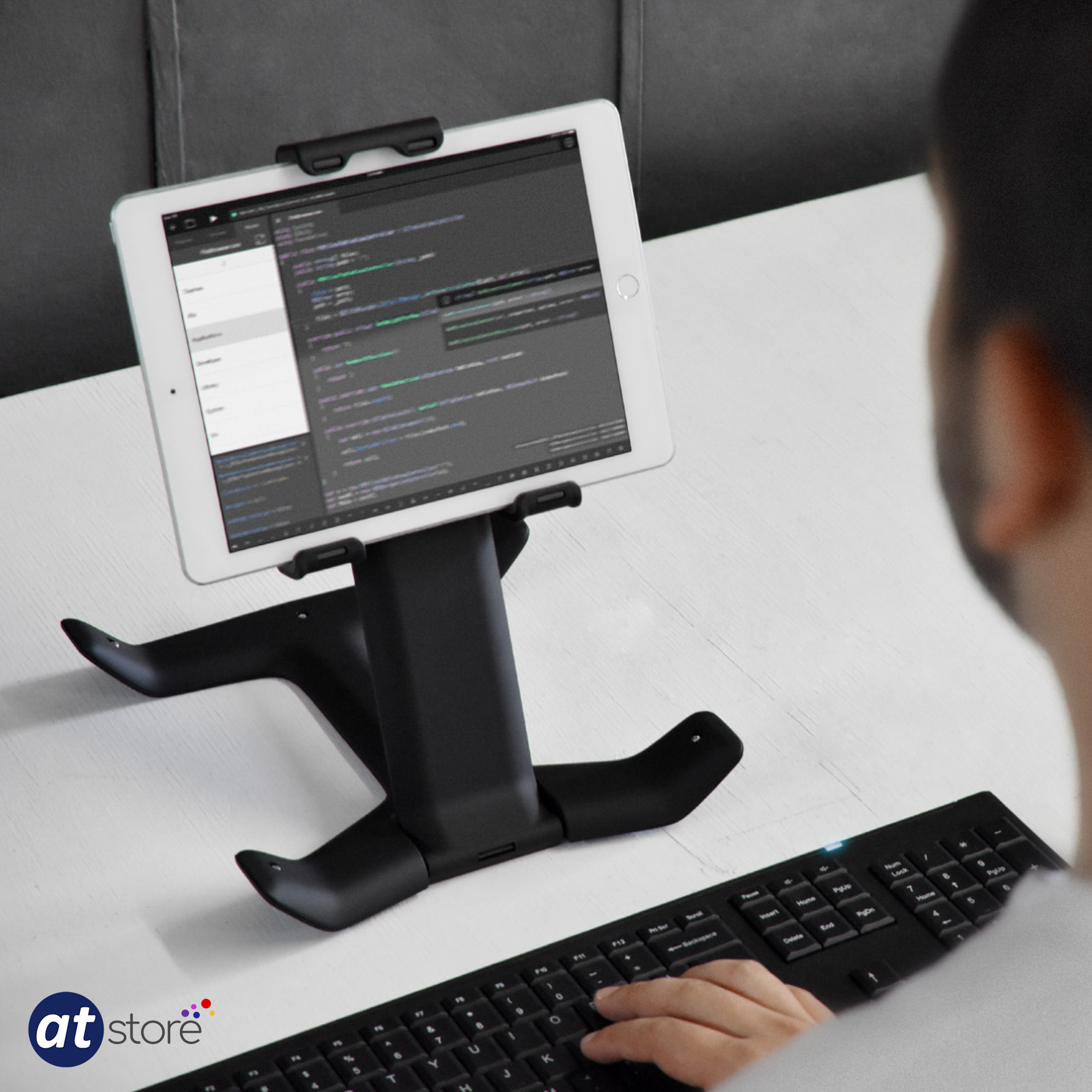 Tstand Tablet Holder
Please Note: This is currently only available in silver colour.
Tstand is a tablet or iPad holder designed to be used in bed or on the sofa.
Whether you're watching movies or reading an eBook, Tstand is a comfortable and healthy way to use your iPad when lying down. Its sleek design hugs your chest, keeping your tablet stable and elevated to a relaxed position. With Tstand's ergonomic and versatile design, you can use your iPad for hours in bed without experiencing any discomfort.

Without a proper, elevated tablet or iPad holder for bed, using an iPad in bed quickly becomes uncomfortable. Your neck muscles strain to view the tablet at an optimal angle while your forearms strain to hold the tablet in place. This discomfort is amplified when it comes to watching a movie or reading an eBook in bed from a tablet. iPad bed stands that fail to sufficiently lift your tablet (e.g. iPad Pillow) simply add to the ergonomic problem.

Tstand solves this problem by holding your tablet comfortably at eye-level and thereby eliminating all sources of discomfort and strain. Simply lay back, insert your tablet into the Tstand, place it on your chest and voilà, Tstand becomes your favorite Netflix binge buddy. To ensure maximum comfort, the angle of your tablet's screen can be adjusted to suit your needs. When not used as an iPad bed stand, Tstand easily converts into a tablet stand for your desk or kitchen.

It fits any tablet 7" - 13" (iPad Pro, Kindle, iPad, Surface Pro 4... list goes on).