Texthelp Read&Write Family Subscription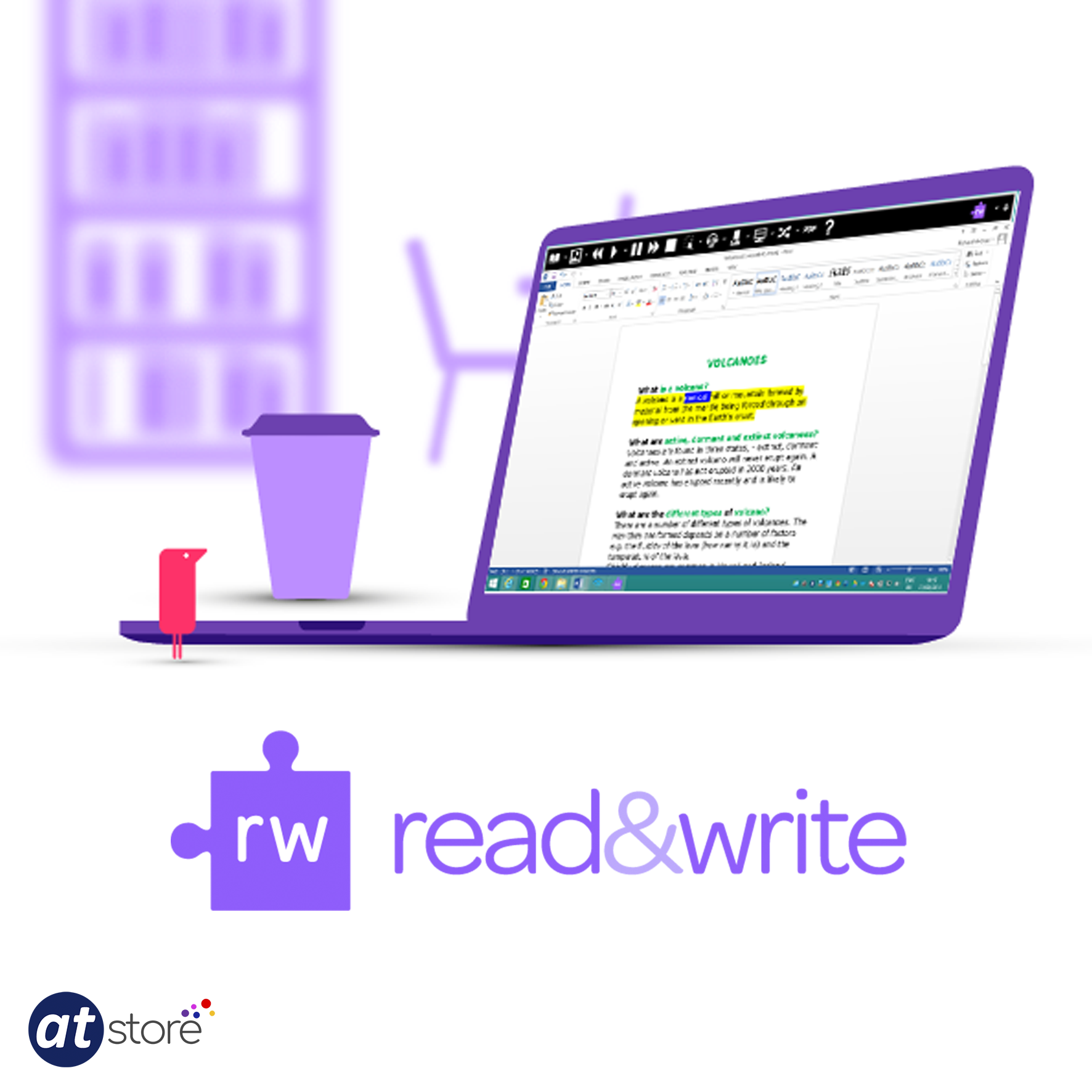 Texthelp Read&Write Family Subscription
Read&Write lets everyone read, write and express themselves more confidently.

Our easy-to-use toolbar makes documents, files and web pages more accessible. Read&Write is a big confidence booster for anyone who needs a little support with their reading and writing, at school or in the workplace. And its friendly literacy features help English Language Learners, as well as people with dyslexia or other learning difficulties.
From hearing emails or documents read out loud to text prediction, picture dictionaries and summary highlighters, Read&Write makes lots of everyday literacy tasks simpler, quicker and more accurate.
Download a free 30-day trial from here.
One subscription. One sign in. Any device.
Enjoy the benefits of Read&Write on Windows PCs, Macs, Google, iPad and Android tablets. One simple annual subscription lets users sign in on any device. So it's great for students and employees working at home, at school or on the move.

Everyone in your school, college or organisation can try all the great features of Read&Write absolutely free for 30 days. After this trial period, continue using basic features like text-to-speech at no cost - or subscribe for unrestricted access to all our exciting premium features.
Features
Hear web pages and documents read aloud to improve reading comprehension, with choice of natural voices
Understand unfamiliar words with text and picture dictionaries
Develop writing skills with word prediction
Support independent student research with valuable study skills tools
Benefits
Improves confidence and understanding levels for struggling readers
Help students and employees with dyslexia and other literacy challenges
Assist English Language Learners and individuals with English as a Second Language
Supports independent learning and understanding
Providing a personalized learning experience for all of your students
Used daily by millions of students worldwide, Read&Write is our award-winning literacy toolbar that enables each member of the class to realize their full potential - throughout K-12 to Higher Ed and beyond.

Great for all subjects and lesson plans, Read&Write helps students understand, learn and express themselves with confidence.

It offers support with everyday tasks like reading text out loud, understanding unfamiliar words, researching assignments and proofing written work. It's designed in line with the principles of UDL (Universal Design for Learning), so it fits right in with a wide range of educational technology strategies and personalized learning plans.
Encouraging Independent Learning
Read&Write can be enjoyed independently by K-12 and college-aged students of all abilities without supervision, inside or outside the classroom. It works with virtually any kind of educational content – websites, Word files, PDFs, Google docs and more. Easy to install and manage, it runs smoothly on all your hardware, including PCs, Macs, Chromebooks and tablets.

Read&Write is a big confidence booster for English Language Learners, or anyone who needs a little help with their reading and writing. What's more, it includes valuable extra features that discreetly support students with dyslexia and other learning difficulties.
At a glance
Improve reading comprehension: hear web pages and documents read aloud with a choice of natural voices
Help students understand unfamiliar words with text and picture dictionaries
Develop writing skills and confidence with word prediction
Support homework and independent research with study skills tools
Turn documents and web pages into MP3 files for easy listening on the move
Assists English Language Learners and students studying a second language
Accessibility features like screen masking give extra support to students with dyslexia and other literacy challenges