OPTIMAX Wireless Joystick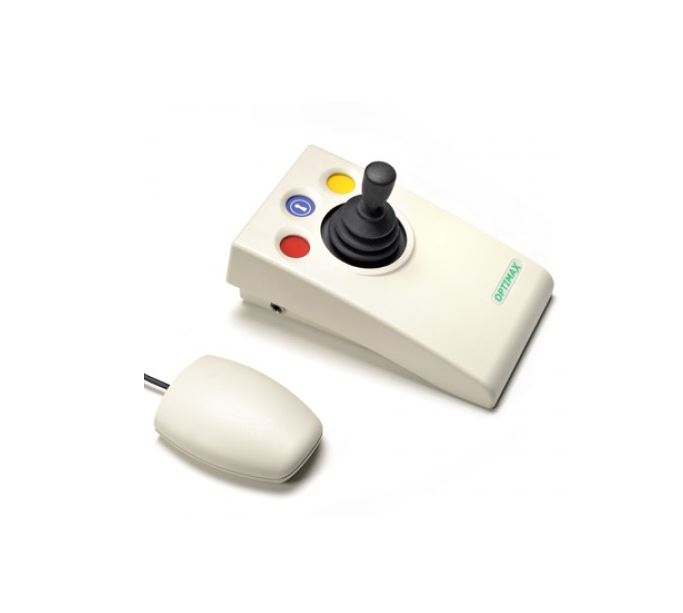 OPTIMAX Wireless Joystick
Special order - delivery typically takes 10 to 15 working days.
A unique wireless joystick, ideal for users with motor skill difficulties. Three different handles included!
Features include:
Interference free operating range exceeding 10 metres.
Responds to the lightest touch.
Ideal for use in group sessions or classroom settings.
Receiver unit with two additional sockets.
Precise tracking and cursor control.
Four cursor speed settings.
Low profile provides a natural hand rest for comfortable operation.
Large footprint for stability.
Sockets allow the left/right click buttons to be operated using your own switches.
Left/right and drag lock buttons.
Colour coded buttons mounted sub-flush to prevent accidental activation.
Easy 'plug and play' installation.
OPTIMAX Wireless Joystick is PC and Mac compatible.
1 x 9V battery included.