Mini Class Voice Amplifier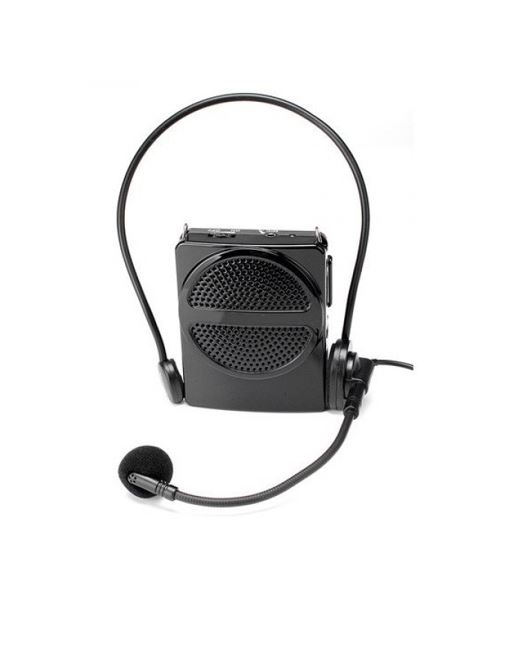 Mini Class Voice Amplifier
Special order - delivery typically takes 10 to 15 working days.
Don't be fooled by the size of Mini Class, because even though it is small and light, it provides a surprising amount of power. It comes with an exceptionally strong lithium battery, which allows for excellent performance for extended periods of time. The Aux/Line In port allows you to use this device to amplify an external music player such cell phones, laptops, MP3 players.
Check out the cool and elegant design of this personal amplifier – it has a beautiful finish. A belt clip, shoulder strap, microphone headset and charger are included in the package as additional accessories.
Mini Class is actually a very small waistband voice amplifier. However, don't go by its size, because its good sound quality and sophisticated feature ensures that it can be aptly used even in large classrooms.
If you are looking to purchase a personal amplifier that is small in size and lightweight, then Mini Class is right up your alley. Due to its compact size, it is also very comfortable to wear on your belt.
This vocal amplifier is ideally suitable for any preschool or school teacher, as they often need to teach many students in a big room, so it is important that the pupil in the last row can hear you clearly without having to strain their ears. Moreover, it saves you from the hassle of yelling or shouting out what you wish to say – to put it in a nutshell, you can get through the day without suffering from hoarseness or a sore throat.
The Aux/Line In port allows you to use this device to amplify music from cell phones, laptops, MP3 players, and CD players.
Included:
A compact amplification unit
A microphone headset
A power supply (charger)
A shoulder/neck strap
A belt clip
Additionally, two complimentary items are included in the kit:
A carrying case
A spare headset microphone
Technical Specifications:
Frequency Range: 90 Hz – 12 kHz
Battery: 3.7V/1000mAh Lithium-ion
Power Supply: DC 5V (mini USB)
Charging Time: 4 – 6 hours
Usage Time: about 15 hours
Dimensions: 3.6x2.8x1 in/ 92x72x27 mm
Weight: 4.3oz/ 122g
Color: Black