Dragon Professional Individual 15 for Windows (ESD) - Academic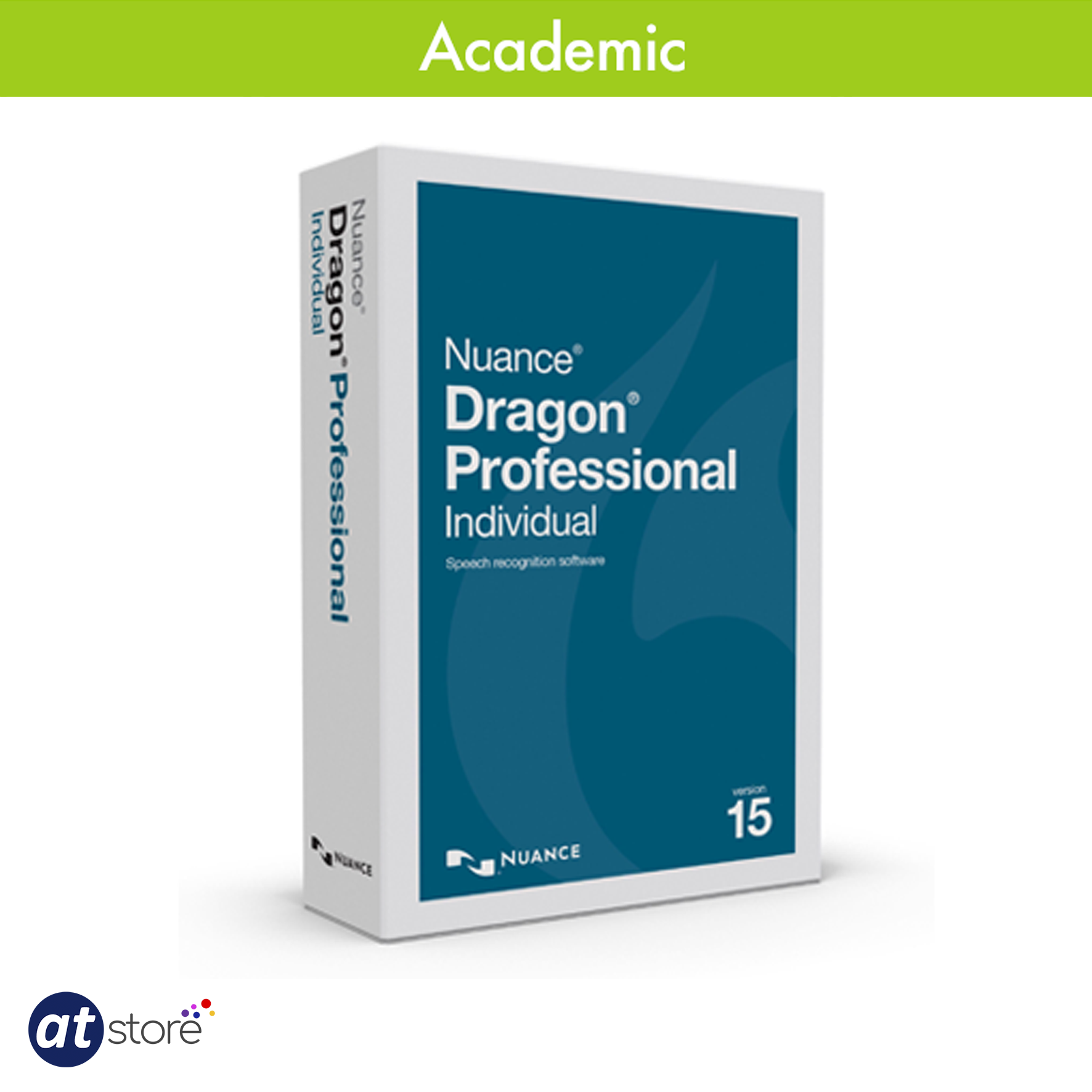 Dragon Professional Individual 15 for Windows (ESD) - Academic
Discounted pricing for academic organisations.
Let Dragon work for you
Dragon eliminates barriers to productivity and creativity by letting you interact with your computer by voice. It turns your spoken thoughts into text and your voice commands into action so you don't have to worry about the mechanics of typing and spelling. Make edits and apply formatting using your voice to make easy work of document creation.
Think out loud to capture ideas up to 3x faster than typing
Edit and format text much faster than using a keyboard and mouse
Automatically format text to appear the way you want it to—every time
Adapts to your voice and terminology so you can dictate, edit, navigate and format within your document from anywhere
Syncs your documents, preferences and customizations with Dragon Professional Individual for seamless productivity wherever your job takes you
Spend more time on the bottom line and less time behind a desk completing administrative tasks
Speed through documentation
Fast dictation and high recognition accuracy that continually improves as it adapts to your voice.

Short-cut repetitive tasks
Define simple voice commands to short-cut repetitive processes, speed up document creation, and boost your productivity.

Boost efficiency
Add customized words for accurate recognition of the industry terms, acronyms or personal preferences you use very day.

Advanced commands
Quickly and easily create or import powerful commands to automate time-consuming tasks associated with document creation and management. For example, you can send an email to your sales distribution list, copy senior management and print a hard copy for your files just by saying "Send standard sales distribution email." Wow…five minutes of work done in five words.

Customization flexibility
Customize words for the specific industry terms, acronyms, proper names, and unique terms you use every day. Easily import/export custom commands and custom word lists to speed up routine tasks and increase dictation accuracy.

Powerful transcription
Accurately transcribe another single speaker's voice from pre-recorded audio files or podcasts, requiring only a 90-second audio clip to create the necessary profile. Now it's a breeze to create a written transcript of that keynote speech which impressed you so much.

System requirements
RAM: Minimum 2 GB for 32-bit Windows 7, 8.1 & 10; 4 GB for 64-bit Windows 7, 8.1 & 10
CPU: Intel® dual core or equivalent AMD processor. Faster processors yield faster performance.
Free hard disk space: 8GB
Supported Operating Systems: Windows 7, 8.1, 10 (32- and 64-bit); Windows Server 2008 R2 & 2012
Internet: Internet Explorer 9 or higher or the current version of Chrome or Firefox for Online Help
Sound: A sound card supporting 16-bit recording
Recording: Built-in microphone or a Nuance-approved microphone. An external microphone is recommended.
An Internet connection for product download and automatic product activation (a quick anonymous process).

All versions of Dragon are now supplied as downloads (ESD).